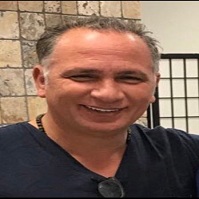 Tawfik Sefrioui Scarless Cosmetic Surgery, Morocco
Title: The scarless vaginoplasty using fat transfer enhanced with mesenchymal stem cells: the new paradigm shift in the treatment of vaginal laxity, lack of sexual arousal & stress urinary incontinence
Biography
Biography: Tawfik Sefrioui
Abstract
The vaginoplasty with lipofilling technique is a simple mini-invasive method that is not currently described in the literature. As Being myself the Inventor of this procedure I wanted to share my experience in that domain and illustrate its efficiency and safety.

My excellent results encouraged me to share my experience without any delay. and I have been teaching this Technique around the world , and so far I have trained more than 100 plastic surgeons to introduce this procedure in their daily practice and has shared this Novel procedure in many international meetings worldwide, i am today convinced that A multicenter clinical trial is necessary to described more thoroughly the effectiveness of this technique and the stability of the results in the medium and long term, I am at the disposal of any interested team around the world.
This Procedure is non invasive, safe when it is done properly and has many advantages:
- long term results
- Non-invasive
- No surgery and cutting in your vagina
- Excellent Vaginal tightening and amazing sexual enhancement
- TREATMENT of Stress urinary incontinence
- No downtime.