Day 1 :
Aesthetic Surgical Procedures |Aesthetic Non-Surgical Procedures| Blepharoplasty | Skin Rejuvenation and Resurfacing| Managing Hair Loss | Cosmetic Dermatology| Advances in Cosmetology and trichology
Session Introduction
Sakhiya Skin Clinic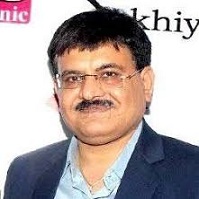 Biography:
Dr Jagdish sakhiya own India's largest cosmetic & laser clinic chains, name Sakhiya Skin Clinic. He Presented papers & posters in many International & National Conferences & Workshops. He is past president Pigmentary disorders society of India (PDSI), past president Varachha road medical association. He also received Gauravvanta Gujarati Award, Frost & Sullivan Award-2015. India cosmetic service provider growth excellence award and Received Brand Impact Award, India's most inspiring success stories. He was Secretary IADVL GSB (Gujarat state branch) (Conducted 17 CME in a history of any state IADVL in single year), Joint organising secretary CUTICON Gujarat 2016, Organising committee of workshop – Dermacon 2013, Organising committee west zone Ahmedabad. Author in textbook of cosmetic dermatology. Presently he is Vice president IADVL 2018
Abstract:
Use and efficacy of q-switch nd yag laser in treatment of epidermal pigmentary lesions like ephilides, lentigines, café-au-lait macules, tattoo removal, nevus of ota and ABNOM with minimal side effects and no down time is established.
However it can be used innovatively for various off label indications including oncychomycosis, lichen planus pigmentosus, Schaumberg's disease, macular amyloidosis, fixed drug eruption, pseudoacanthosis nigricans to name a few.
The results may not be a 100 percent however; we certainly have a good satisfactory difference to offer. Here in we discuss various such untreatable conditions with moderate to good results post of q switch nd yag laser.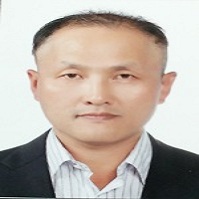 Biography:
Dr. WooKoung Leek has been since 2010 as a dermatologic surgeon. He has been a active lecturer or participant at a lot of international conferences. He has performed hair transplantation by means of FUE(follicular unit extraction) or FUT(follicular uint transplantation) for about 1,500patients during last 7years and most of them were satisfied with the their results.
Abstract:
Follicular unit extraction has many advantages which is minimal scar, quicker recovery time but definitely have disadvantages as well. One of them include potential for high hair follicle
transection rate. The disadvantage is mostly due to blind harvesting technique. Thus we had been looking for imaging methods which make visible technique possible. One of them is the ultrasound scanner which is 22MHz in frequency and shows structures within the dermis. Through it we found out that there were angle differences between hair shaft out of the skin and hair follicle in the occipital scalp. The results were in 20.8-40.3 degree range and 12.8 degree of average. In addition there were significant differences in the average follicle angle depending on the area of occipital region. Therefore we employed its data in order to reduce transection rate for graft. But despite ultrasound's great ability, we was not able to harvest the grafts simultaneously while seeing the hair follicle. So we were searching for something to be capable of resolving the problem and lights gave us good idea. We made the first attempt with the NIR(one kind of lights which is 700-2500nm in wavelength). We were able to identify the hair follicles, but felt a need for further improvement. The most suitable amount of melanin to be observed in hair follicles was 640 nm red visible. We were able to identify hair follicles using 640nm red visible light with PL filter. As a result, we can harvest the grafts while looking at the hair follicles through the monitor simultaneously.
Conclusion: While harvesting the hair follicle, we always have potential for transection of it when just depend on blind technique. We have been making much effort to lower transection rate of the follicle and at last we found out Follicoscope and ultrasound scanner. They consequently make visible technique possible.
Associate chief surgeon, Plastic Surgery Hospital, China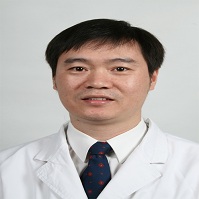 Biography:
Xiaolei Jin, 45 years old male. Renowned plastic surgeon in china. He has a firm commitment to safety, patient education, and surgical excellence. He has over 20 years of surgical experience to include reconstruction, microsurgery and the entire spectrum of cosmetic surgery. He specializes in blepharoplasty, orthognathic surgeries, face lifting, rhinoplasty and so on. He has performed more than 5000 cases of Asian double eyelid blepharoplasty. Except for cosmetic plastic surgeries, he also performed many reconstructive surgeries, for example the reconstruction of facial contour deformity with anterolateral thigh flaps. He is also a tutor for post-graduate students. He has published 9 articles in English and 12 articles in Chinese as the first author or corresponding author.
Abstract:
The epicanthus can weaken the effect of blepharoplasty, which makes it difficult to form the outfold type double eyelids preferred by Asian women. The
integration of blepharoplasty and Z-epicanthoplasty has become increasingly popular. Although many techniques have been introduced to remove the epicanthus during
blepharoplasty, there are still some surgical complications.
Method
This study aimed to evaluate the practicability and effectiveness of combining Z-epicanthoplasty and blepharoplasty. Removing a slice of skin from the upper eyelid to the inner canthus makes the epicanthus crease along the vertical axis of Z-plasty. The up-outward triangular flap points to the lower eyelid margin instead of the inner canthus. By cutting off the fibrous tissue and orbicularis oculi muscle, the tension that causes epicanthus is completely released; therefore, the inner canthus ligament anchor is unnecessary and avoids damage to the inner canthus.
Result
From January 2008 to June 2014, this modified surgical method was carried out on 1108 patients. One hundred and twelve patients were evaluated at a follow-up visit ranging from 6 to 72 months. In 2 cases, the double eyelid fold developed into an in-fold type, while, in 110 cases, it developed into an out-fold type. The outlines of the upper eyelids were natural and symmetric, and the inner canthus and lacrimal caruncle were fully exposed with no visible scar.
Conclusion This modified method is simple in design and practice. The inner canthus and lacrimal caruncle can be fully exposed, giving a natural, smooth, Westernized, appealing look. This technique is suitable for all types of epicanthus in Asian women.
Associate Professor of Plastic and Aesthetic Surgery, Plastic Surgery Hospital, PUMC, CAME, Beijing, China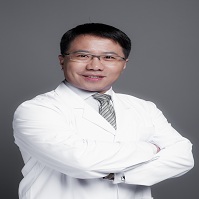 Biography:
Yang Xiaonan, M.D., Ph.D., Associate Professor of Plastic and Aesthetic Surgery, Plastic Surgery Hospital, PUMC, CAME, Beijing, China. Dr. Yang is an experienced Plastic Surgeon with a demonstrated history of working in the hospital & health care industry. Skilled in Clinical Research, Medical Education, Facial Plastic & Reconstructive Surgery, Botox Cosmetic, filler injection, liposuction, fat grafting and Breast Surgery. Strong healthcare services professional with a Doctor of Philosophy (Ph.D.) focused in Plastic surgery from Shanghai Jiao Tong University. Visiting experience at Harvard University, USA, in 2014.
Abstract:
Objective: To discuss the effect of one-stage vermilion reconstruction with axial pattern composite tissue flap.
Methods: According to the size of vermilion defect, the axial pattern composite tissue flap with pedicle in oral commissure was designed and transposed to reconstruct simple lip defect. The defect at the donor site was closed directly.
Results: 9 patients were treated with satisfactory aesthetic results. All the flaps survived completely. The characters and color of repaired lips were similar to normal ones. The oral commissure kept normal with no obvious scar at the donor sites.
Conclusions: The method of vermilion repair with axial pattern composite flap has the advantages of avoiding inconvenience in feeding, speaking and cleaning. The procedure is simple with available blood supply and shortens the treatment. Both aesthetic and functional results are satisfactory.
President, Plastic & Cosmetic Surgical Society of Macau Surgical Association China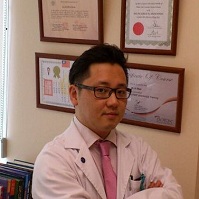 Biography:
Dr. Shun io President, Plastic & Cosmetic Surgical Society of Macau Surgical Association Associate Doctor, Specialist in Plastic Cosmetic Surgery, Yi Kui Hospital (Macau) Medical Consultant, Paul Niehans Anti-Aging Center (Asia) Specialist in Cosmetic Surgery, Taiwan Specialist in Aesthetic Medicine, Taiwan Specialist in Anti-Aging Medicine, Taiwan Official Trainer of Derma Veil Aesthetics Training Official Trainer of Stylage Aesthetics Training Certification of Completed BOTOX Aesthetics Training Certification of Completed Juvederm Aesthetics Training Certification of Completed Restylane Aesthetics Training Certification of Completed Sanofi Sculptra Aesthetics Training
Abstract:
Background: Injecting cosmetic fillers is increasing worldwide and desiring a cheap permanent filler had led to increased use of Polyacrylamide gel (PAAG) as filler in cosmetic procedures. We frequently see complications including induration, immigration, and infection after injection. Objectives: This study aimed to introduce a new method of evacuating PAAG with the help ultrasonography (USG) markings on face. And evacuating with Fat-Transfer Cannula. We aimed to remove PAAG with a technique using fat-transfer cannula in patients with complicated or displaced injected materials. In this method, the exact site of PAAG was determined by USG and marking the sites on face before removal of materials. Patients and Methods: We enrolled patients who were unsatisfied with the results of injection or had developed complications such as induration, gel migration, or infection referred to our clinic to evacuate the filler since 2013. Patients were examined by ultrasonography and reported the volume, place, and depth of gel as well as fibrosis and marked them on the patients' face or its photographs. We used Barikbin's tumescent solution to facilitate the evacuation of concentrated gel and reduce the risk of injury to vital tissues. We inserted a 18G-fat-transfer cannula through a hole on the regions and evacuated the gel by vacuum force with Suction and milking. We also used a Manhattan Forcep subcision blade to dissect fibrosis. The evacuated region was irrigated by Normal Saline. Results: We treated 154 patients, including 150 females (97.4%), with the mean (SD) age of 33.79 years. According to VAS, 98.7% of patients reported complete satisfaction while 2 (1.2%) were unsatisfied with the results. Patients reported no complication of therapy. Conclusions: Our method provided good results and performing evacuation under the guide of bedside ultrasonography is recommended.
Maxillofacial & Facial Cosmetic Surgeon, India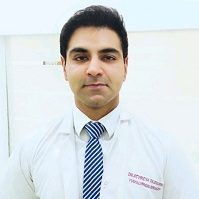 Biography:
Dr. Athreya Rajagopal Trained in all aspects of Oral and Maxillofacial surgery, along with a Fellowship in Facial Cosmetology & Facial cosmetic surgery, cleft and craniofacial surgery. He is certified Implantologist and has loads of experience in conventional & basal implantology. he was awarded as the best student in Oral & Maxillofacial Surgery by the International College of Dentists. Dr. Athreya has routinely been training dental practitioners the Art & Science of Facial Cosmetology.
Abstract:
Minimally invasive techniques are the need of the hour to achieve the best results in facial rejuvenation.The ageing face shows poor definition of the mandibular margin, wrinkles of the forehead, vertical wrinkles in the glabellar area, drooping of the zygomatic malar region, and deepening of the naso-buccal fold. Another main factor in the effect of aging on appearance is gravity,due to the resorption & atrophy of fat and muscle specially in the middle third of the face & hence increased skin laxity in the lower third of the face.
To counteract the volume loss in the middle third & increased skin laxity in the lower third a combination technique proved to be an accurate method to treat the ageing face.The twilight lifting techniques lays emphasis on the use of PDO threads with Growth factors derived from the patients blood.Activated growth factors with PDO helps collagen synthesis & activates a series of events that help in collagen re-modelling and increase in lymph circulation which in turn causes the firmness and acts as an asset in facial rejuvination.
PSH, CAMS, PUMC, Beijing, China.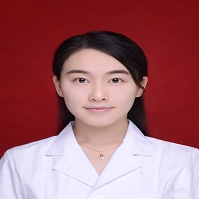 Biography:
Panxi Yu is an outstanding student from Chinese Academy of Medical Sciences (CAMS) and Peking Union Medical College (PUMC), which is the best medical college in China. She works in Plastic Surgery Hospital affiliated to CAMS and PUMC, and specializes in craniomaxillofacial surgery and cosmetic surgeries.
Abstract:
Statement of the Problem: Unaesthetic scarring is associated with physical and psychosocial consequences, and nowhere is this truer than large ones in the face. Revision of large facial scars is difficult, yet the superficial ones might be relatively more curable since their therapeutic goal is basically to improve the appearance instead of function. Methodology: According to the etiology, target scars were divided into post-burning group, post-traumatic group and post-acne group and treated by the same surgeon with dermabrasion and ReCell®. By analyzing healing time, complication rate as well as the pre-op and 18-month-post-op Patient Satisfaction Score, Vancouver Scar Scale, and Patient and Observer Scar Assessment Scale, the effect of the combined therapy on different groups were compared and analyzed. Findings: The healing time of post-burning group (19.6±4.0 days), post-traumatic group (15.8±2.6 days), and post-acne group (11.4±3.1 days) varied remarkably (P≤0.01). The complication rate (60%, 20% and 0% respectively) did not reveal significant difference (P>0.05). The post-op Patient and Observer Scar Assessment Scale improved significantly in all groups (P≤0.05), but its improvement in post-acne group was more significant than that in other groups (P≤0.05). The post-op Patient Satisfaction Score and Vancouver Scar Scale promoted only in post-traumatic group and post-acne group (P≤0.05), and they promoted more significantly in post-acne group than they did in other groups (P≤0.05). Conclusions: The combined treatment of dermabrasion and ReCell® is effective for acne scars, moderate for traumatic scars and not suggested for burn scars. To assess the therapeutic effects of treatments for large irregular scars, the application of Patient and Observer Scar Assessment Scale could be applied
Dr.REHAM LABIB, M.Sc. M.B, B.Ch. One Clinic, Egypt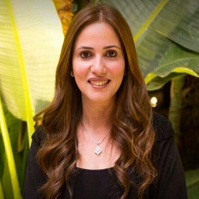 Biography:
Reham M. Labib is graduate of AIN SHAMS UNIVERSITY Medical School in Egypt. She has been trained in dermatology at EL HOUD EL MARSOUD Hospital, one of the most important dermatology hospitals in the Middle East. Labib has been practicing since 2001, the last 5 years in ONE CLINIC ( skin and laser clinic ) known as one of the top 5 skin and laser clinic series in Egypt with more than 7 branches in Cairo. Her practice focuses on cosmetic dermatology and all non-surgical aesthetic procedures such as Botox and fillers injection in addition to using different types of lasers for skin rejuvenation, resurfacing and treatment.
Abstract:
Statement of the problem: Acne vulgaris is a chronic inflammatory disease of the pilosebaceous follicles, characterized by comedones, papule, pustules, cysts, nodules and often scars. Depending on the severity and extent of involvement, treatment varies from application of topical medications to systemic therapy with antibiotics or retinoids. The primary end point of current acne therapy is to decrease sebaceous gland activity, reverse hyper 8keratinization, minimize P. acnes overgrowth, and correct hormonal imbalances with the goal of preventing scarring. Acne scars are divided into icepick scars, rolling scars and boxcar scars. Our interest in treatment of acne scars is growing and many measures for treatment became popular. For the atrophic scars there are Chemical peels, skin fillers, dermabrasion, punch elevation, submission and finally lasers. Concerning focal TCA peeling, the chemical reconstruction of skin scars CROSS method was described for the treatment of atrophic scars using a sharpened wooden applicator to deeply deliver trichloroacetic acid (TCA) in higher concentration. Methodology: in our study, 20 patients with atrophic acne scarring were included and treated with CROSS method to deeply deliver TCA in 2 concentrations 50% and 95%. Then biopsies were taken to compare the efficacy of both concentrations on collagen deposition. Using gloved hand the skin was carefully cleansed with 70% alcohol and acetone soaked gauze to remove the cutaneous oils. A concentration of 50% TCA on one side of the face and 95% on the other side was dropped within atrophic scars and the scar was pricked with wooden applicator to facilitate deeper penetration. The areas showing insignificant frosting were recoated and special attention was drawn to the pain and erythema. Three sessions were done with 4 weeks interval between each. Immediate post peel washing to the skin with water was mandatory. A steroid-antibiotic cream twice daily was applied for the first week and a sunscreens with SPF> 30 regularly. The patient were instructed to avoid sun exposure, irritating soaps and crust picking. The skin biopsies were performed before treatment and eight weeks after the treatment. Findings: comparing between the effect of different TCA concentrations the number of collagen fibers and collagen remodeling was markedly improved on the side of the cheek treated with TCA 95%. Conclusion : we have found that the high TCA concentration led to much more myo-fibroblast proliferation that causes active production of extracellular matrix components including collagen. However high TCA concentration may lead to more aggressive complications as hyper pigmentation We believe that acne scars cannot be treated by single modality. The focal application of TCA is advantageous because they can reach deeply pitted areas and do not damage adjacent skin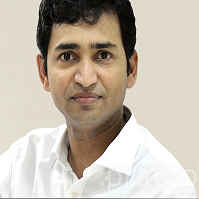 Biography:
Dr. Atul Kathed has trained in Clinical Dermatology & Cosmetology and over the last 15 years has dedicated his focus to Cosmetic Medicine working full time in same. He is passionate about his work and believes that everyone has natural beauty potential, and that it is the duty of the treating physician to release this potential and 'hyper beautify' everyone within the process of facial rejuvenation. This can be achieved non-surgically using a combination of therapies in a comprehensive 'pan facial' approach.
Abstract:
Acne scars are one of the most difficult disorders to treat in aesthetic dermatology. The most common treatments used are dermabrasion systems, deep laser, chemical peels and microsurgery. These treatments are frequently associated with prolonged downtime, discomfort, pain and considerable side effects.
Changes in skin texture, appearance of wrinkles, decrease in skin laxity and color changes are the main characteristics of aging skin.
Dermatologists and plastic surgeons look for treatments that provide both epidermal resurfacing for the improvement of skin texture and collagen remodeling in the dermis to reduce wrinkles and skin laxity.
Radiofrequency (RF) is non-ionizing electromagnetic radiation used in medicine for nearly 100 years. In contrast to most lasers that target specific chromophores, RF is chromophore-independent and has deeper penetration to the dermis and hypodermis as compared to light based technologies. The use of RF devices for skin resurfacing has similar efficacy however with less downtime, pain and adverse effects, especially when treating dark skin types.
The latest generation of multisource RF systems which use six independent RF generators simultaneously, have been shown to provide deeper penetration with less surface heating and discomfort.
The Fractional Skin Resurfacing (FSR) technology provides unique ability to treat the epidermis and dermis simultaneously; fractional micro-ablation for skin texture at the epidermal layer and significant volumetric heating up to 2.9mm for collagen remodeling at the dermal layer.
Study Design & Methods
20 patients enrolled in this study. All subjects were treated with the Fractional Skin Resurfacing handpiece (FSR Handpiece, Endymed PRO, ENDYMED Medical Ltd, Caesarea, Israel). Treatment areas were cheeks, forehead, thighs, chest and upper arms. Treatment protocol includes 4-5 treatments with one moth interval. All patients were photographed before the first treatment and after the last treatment at a standard distance and illumination.
Results
None of the patients had reported any pain during the treatments. No adverse events were reported during and after the treatments. B&A photos show improvement in acne scars, stretch marks and skin texture. Subjective and objective questionnaires showed high treatment satisfaction.
Conclusions
The current study evaluates the efficacy and safety of a Fractional Skin Resurfacing handpiece. The evaluated indications were acne scars, stretch marks and skin texture. The findings show that the treatments are safe and effective with high satisfaction rate.
Kabir National skin center, Bangladesh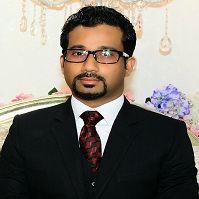 Biography:
Dr.Faruk got the scholarship from Japan dermatological association for post graduate Diploma in Dermatology and Dermatosurgery . Mr.Faruk has completed his diploma in dermatology in 2015 which was a combined course of Juntendo University , Japan and Ministry of Health , Thailand at Institute of Dermatology , Bangkok . Mr.Faruk joined as consultant of dermatology at National Skin Centre , Dhaka , April 2015. Now he is working as a Senior Consultant . As a young and energetic dermatologist he has many national and international publications. He has recently published a research article on psoriasis
Abstract:
Everyone loses hair , no matter what their age , most people part with 25 – 100 strands per day but some lose faster than they can re grow . Both male or female are affected by hereditary hair loss , female tend to see a widening part an overall thinning of the hair , Hair transplantation ,PRP therapy is surgical intervention for hair loss . Another option is minoxidil, an over-the-counter foam or liquid that's applied to the scalp. The prescription pill finasteride, which decreases the levels of dihydrotestosterone (a hormone linked with male-pattern baldness) so baldness is decreased. Lifestyle and health can affect the pace and progress of genetic hair loss. It can be accelerated by stress, smoking , being overweight, thyroid problem. Other reasons why people lose hair include poor nutrition, heavy hair extensions, straightening -tightening - highlighting, hormonal changes during menopause or after childbirth, medications. Carbohydrate , Protein , Fat is necessary for hair building and regrowth,found in balanced diet.Vitamin B,C, D, A is necessary for hair generation and synthesis. Vitamin A from vegetable source is better than animal source . Ascorbic acid 2 phosphate promotes elongation of hair shafts via secretion of insulin like growth factor 1 from dermal papilla cells. Vitamin D is necessary for anagen initiation. Low serum ferritin and vitamin D2 are associated with hair loss in female with telogen effluvium and female pattern hair loss. Silicon is necessary for hair shine. Cobalamin (B12) may have connection to excess hair loss in woman with anemia depression. Zinc, Iron , Copper , Selenium , Silicon , Magnesium , Calcium play important role for hair growth. Balanced diet , RDA nutritional supplementation can be taken for personal imbalance diet. Oral nutritional supplementation is to be rejected , unless proved by serum level measurement .