Day 2 :
Keynote Forum
World-renowned Cosmetic Surgeon, Morocco
Time : 11:45 - 12:30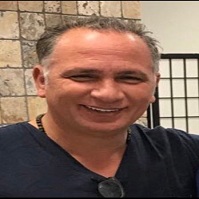 Biography:
Dr. Tawfik Sefrioui is a graduate of George Washington University, USA and later also taught at the prestigious University of Brown, USA. He has been extensively trained in USA at various centers into Cosmetic Surgery and cosmetic gynecology. He combines the art of non-invasive surgery with revolutionary and effective technology to succeed in scarless surgery, with fulgurant and amazing results almost better than invasive procedures: like vaser Liposculpture and full body-jet liposuction under local anesthesia, J-plasma skin tightening and so many other amazing non-invasive techniques.
Abstract:
The vaginoplasty with lipofilling technique is a simple mini-invasive method that is not currently described in the literature. As Being myself the Inventor of this procedure I wanted to share my experience in that domain and illustrate its efficiency and safety.

My excellent results encouraged me to share my experience without any delay. and I have been teaching this Technique around the world , and so far I have trained more than 100 plastic surgeons to introduce this procedure in their daily practice and has shared this Novel procedure in many international meetings worldwide, i am today convinced that A multicenter clinical trial is necessary to described more thoroughly the effectiveness of this technique and the stability of the results in the medium and long term, I am at the disposal of any interested team around the world.
This Procedure is non invasive, safe when it is done properly and has many advantages:
- long term results
- Non-invasive
- No surgery and cutting in your vagina
- Excellent Vaginal tightening and amazing sexual enhancement
- TREATMENT of Stress urinary incontinence
- No downtime.
Keynote Forum
Consultant Plastic Surgeon,Lecturer of Surgery, Beni-Suef Faculty of Medicine, EGYPT.
Time : 10:15 - 11:00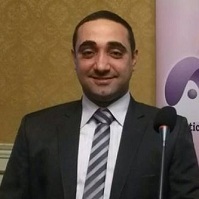 Biography:
Dr. Rimon Boshra Rizk is Consultant Plastic Surgeon and Lecturer of Surgery in Beni-Suef Faculty of Medicine, EGYPT.
Abstract:
BACKGROUND: Brachioplasty is a great way to achieve improved contour in the arm with a growing number of patients undergoing this procedure. (Shermak, 2011) Aim: The authors analyzed data from a retrospective and prospective study to compare the results of different techniques of brachioplasty in treatment of stage III and IV of brachial dermolipodystrophy according to El Khatib(2007)
METHODS: Twenty patients underwent brachioplasty with different techniques and assessment was done for selection of technique, hospital stay, complications, nerve injury, circumferential measurements improvement, skin quality, scar and finally patient's satisfaction.
RESULTS: Twenty female patients (fourteen stage III & six stage IV) with mean age of 34.5 years underwent brachioplasty. Techniques used and the mean percentages of circumference reduction in proximal, middle and distal arm thirds are as follows: for stage III a)Minibrachioplasty plus liposuction (2 pts) ( 15.1 - 17.9 - 10.2%), b)Bicipital-groove brachioplasty plus liposuction (2 pts) (18.6 – 21 – 13.8%), c)L-brachioplasty (2 pts) ( 22.9 – 19.7 – 14.2%), d)L-brachioplasty plus liposuction (2 pts) (21.9 – 19.3 – 12.9%), e)Fish-incision brachioplasty plus liposuction (1 pt) (21.1 – 19.8 – 8.1%), f)Liposuction only (5 pts) (15.2 – 13.2 – 16.4%) while for stage IV are g)Bicipital-groove brachioplasty (3 pts) (21.3 – 21.2 – 15.1%) and h)Double-ellipse brachioplasty (3 pts) (32.2 – 36 – 25.8%). All patients spent 1 night at hospital. Complications occurred are oedema (20), cellulitis(1), delayed healing (3), superficial wound infection (2), allergic skin maceration (5) and mild contour irregularity (5). No nerve injury occured. For stage III patients, scar is rated as Excellent in 3 patients (21.4%), Good in 7 patients (50%), fair in 3 patients (21.4%) and poor in 1 patient (7.2%). For stage IV patients, scar is rated as Excellent in 1 patient (16.7%), Good in 3 patients (50%), fair in 1 patient (16.7%) and Poor in 1 patient (16.7%).Mean satisfaction for contour, symptoms, scar and overall satisfaction for stage III patients is (3.8 – 4 - 3.65 - 3.8) and for stage IV patients is (4.5 – 4.5 – 3.7 – 4.25)
CONCLUSION: In a brachioplasty for a fatty arm, liposuction may be performed in a separate stage months before excisional procedure or may be done simultaneously at the same session. Performing the procedure on an arm with less fat gives better results in contour improvement, symptomatic relief, but with longer scars which may annoy the patient. The overall procedures were tolerated well by the patients with acceptable complications.