Day 1 :
Keynote Forum
Banff Plastic surgery, Canada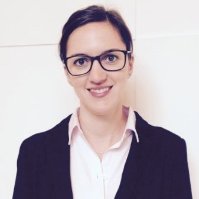 Biography:
Dr Genevieve FCaron is a Canadian Board certified Plastic Surgeon. She completed her medical degree and Plastic surgery training in Quebec, Canada then two fellowships in Western Canada focusing on scar management and cosmetic surgery. She now practices in Montreal, Canada in a private clinic and teaching at the University hospital.
Abstract:
Background: Recent advances in burn care have significantly improved the survival rate of patients with extensive burn injuries, placing greater emphasis on reconstruction to improve long-term outcomes of scar deformities. Anterior and lateral neck contractures are common after burn injuries; they limit range of motion, complicate airway management and create significant cosmetic deformities. Traditional methods have been used to release contractures and improve function. However, they are subject to variable results, residual neck tightness, recurrence and suboptimal cosmetic appearance. Microvascular free tissue transfer is a more technically challenging and time-consuming method, but offers the potential to overcome the long-term limitations of simpler options. We present, our experience with microvascular free flap for release of burn scar contractures of the neck as a potential high quality permanent solution.
Methods: Between 2005 and 2016, 9 free flaps were performed on burn patients with total body surface area (TBSA) burns between 20 and 70%, who developed moderate to severe neck contractures. Four anterolateral thigh (ALT) flaps, four radial forearm free flaps (RFFF) and one ulnar forearm flap were used to release neck contractures.
Results: All 9 flaps were completed successfully with significant improvement of neck range of motion. Good aesthetic results were achieved with smooth contour and thin coverage. Overall, the patients were satisfied. However, 5 of 9 cases required at least one secondary procedure for flap defatting to reach optimal results.
Conclusion: Post-burn scar contractures of the cervical region compromise the cosmetic appearance and airway security of recovering burn patients, imposing a significant impact on their psychological and functional quality of life. Consequently, cervical contractures can be prioritized when planning reconstruction for burn patients. Free flaps can be considered an important and reliable method of reconstruction for neck contracture deformity following burn injuries.
Keynote Forum
Consultant Plastic Surgeon,Lecturer of Surgery, Beni-Suef Faculty of Medicine, EGYPT.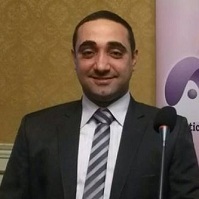 Biography:
Dr. Rimon Boshra Rizk is Consultant Plastic Surgeon and Lecturer of Surgery in Beni-Suef Faculty of Medicine, EGYPT.
Abstract:
BACKGROUND: Brachioplasty is a great way to achieve improved contour in the arm with a growing number of patients undergoing this procedure. (Shermak, 2011) Aim: The authors analyzed data from a retrospective and prospective study to compare the results of different techniques of brachioplasty in treatment of stage III and IV of brachial dermolipodystrophy according to El Khatib(2007)
METHODS: Twenty patients underwent brachioplasty with different techniques and assessment was done for selection of technique, hospital stay, complications, nerve injury, circumferential measurements improvement, skin quality, scar and finally patient's satisfaction.
RESULTS: Twenty female patients (fourteen stage III & six stage IV) with mean age of 34.5 years underwent brachioplasty. Techniques used and the mean percentages of circumference reduction in proximal, middle and distal arm thirds are as follows: for stage III a)Minibrachioplasty plus liposuction (2 pts) ( 15.1 - 17.9 - 10.2%), b)Bicipital-groove brachioplasty plus liposuction (2 pts) (18.6 – 21 – 13.8%), c)L-brachioplasty (2 pts) ( 22.9 – 19.7 – 14.2%), d)L-brachioplasty plus liposuction (2 pts) (21.9 – 19.3 – 12.9%), e)Fish-incision brachioplasty plus liposuction (1 pt) (21.1 – 19.8 – 8.1%), f)Liposuction only (5 pts) (15.2 – 13.2 – 16.4%) while for stage IV are g)Bicipital-groove brachioplasty (3 pts) (21.3 – 21.2 – 15.1%) and h)Double-ellipse brachioplasty (3 pts) (32.2 – 36 – 25.8%). All patients spent 1 night at hospital. Complications occurred are oedema (20), cellulitis(1), delayed healing (3), superficial wound infection (2), allergic skin maceration (5) and mild contour irregularity (5). No nerve injury occured. For stage III patients, scar is rated as Excellent in 3 patients (21.4%), Good in 7 patients (50%), fair in 3 patients (21.4%) and poor in 1 patient (7.2%). For stage IV patients, scar is rated as Excellent in 1 patient (16.7%), Good in 3 patients (50%), fair in 1 patient (16.7%) and Poor in 1 patient (16.7%).Mean satisfaction for contour, symptoms, scar and overall satisfaction for stage III patients is (3.8 – 4 - 3.65 - 3.8) and for stage IV patients is (4.5 – 4.5 – 3.7 – 4.25)
CONCLUSION: In a brachioplasty for a fatty arm, liposuction may be performed in a separate stage months before excisional procedure or may be done simultaneously at the same session. Performing the procedure on an arm with less fat gives better results in contour improvement, symptomatic relief, but with longer scars which may annoy the patient. The overall procedures were tolerated well by the patients with acceptable complications.
Keynote Forum
Neo Skin and Cosmetic Clinic, India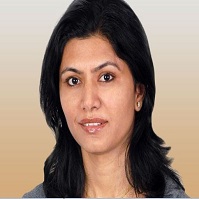 Biography:
Dr. Narmada Matang completed her medical education from M. P. Shah Medical College Jamnagar Gujarat in India. She pursued her interest in cosmetic dermatology and underwent trainings in the US. She is a certified international trainer in minimally invasive techniques for aesthetics and follicular hair transplant. She is a trainer and on the Panel of National consensus for Botox and Fillers for Allergan
Abstract:
Introduction: In the ever advancing world of aesthetics patients seek more from physicians and have been opting for non-surgical treatments. As a physician there couldn't be a better time than now to enjoy the variety of technologies Laser and energy based devices, topical therapies and minimally invasive volumetric enhancement modalities to give the best to our patients.
Theoretical Orientation: Subtle enhancements in facial aesthetics preserving the natural appearance continues to be the trend. A three dimensional view of facial aging indicates the progressive depletion of different fat compartments resulting in dynamic changes in facial appearance. Global volumetric correction with HA fillers and energy based devices for treatment of skin laxity along with textural skin enhancement are need of the hour for facial rejuvenation. The no or low downtime, comfort during the treatment and safety adds to the popularity of these treatments.
Conclusion and significance: A defined approach to patient concern along with combination of various nonsurgical treatments can help give fairly long lasting satisfying results for facial rejuvenation. I discuss the global approach with various minimally invasive techniques in patients of varied skin type and how combination of treatments is the solution for best outcome.