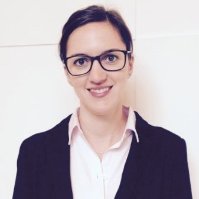 Maisonneuve-Rosemont Hospital, Canada
Title: Laser therapy for scar correction: is it worth the time and the money? Patient perspective.
Biography
Biography: Genevieve F caron
Abstract
Background: Recent advances in burn care have significantly improved the survival rate of patients with extensive burn injuries, placing greater emphasis on reconstruction to improve long-term outcomes of scar deformities. Anterior and lateral neck contractures are common after burn injuries; they limit range of motion, complicate airway management and create significant cosmetic deformities. Traditional methods have been used to release contractures and improve function. However, they are subject to variable results, residual neck tightness, recurrence and suboptimal cosmetic appearance. Microvascular free tissue transfer is a more technically challenging and time-consuming method, but offers the potential to overcome the long-term limitations of simpler options. We present, our experience with microvascular free flap for release of burn scar contractures of the neck as a potential high quality permanent solution.
Methods: Between 2005 and 2016, 9 free flaps were performed on burn patients with total body surface area (TBSA) burns between 20 and 70%, who developed moderate to severe neck contractures. Four anterolateral thigh (ALT) flaps, four radial forearm free flaps (RFFF) and one ulnar forearm flap were used to release neck contractures.
Results: All 9 flaps were completed successfully with significant improvement of neck range of motion. Good aesthetic results were achieved with smooth contour and thin coverage. Overall, the patients were satisfied. However, 5 of 9 cases required at least one secondary procedure for flap defatting to reach optimal results.
Conclusion: Post-burn scar contractures of the cervical region compromise the cosmetic appearance and airway security of recovering burn patients, imposing a significant impact on their psychological and functional quality of life. Consequently, cervical contractures can be prioritized when planning reconstruction for burn patients. Free flaps can be considered an important and reliable method of reconstruction for neck contracture deformity following burn injuries.