Day 1 :
Keynote Forum
Maisonneuve-Rosemont Hospital, Canada
Time : 10:40 - 11:25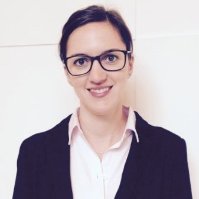 Biography:
Genevieve FCaron is a Canadian Board certified Plastic Surgeon. She completed her medical degree and Plastic surgery training in Quebec, Canada then two fellowships in Western Canada focusing on scar management and cosmetic surgery. She now practices in Montreal, Canada in a private clinic and teaching at the University hospital.
Abstract:
Background: Recent advances in burn care have significantly improved the survival rate of patients with extensive burn injuries, placing greater emphasis on reconstruction to improve long-term outcomes of scar deformities. Anterior and lateral neck contractures are common after burn injuries; they limit range of motion, complicate airway management and create significant cosmetic deformities. Traditional methods have been used to release contractures and improve function. However, they are subject to variable results, residual neck tightness, recurrence and suboptimal cosmetic appearance. Microvascular free tissue transfer is a more technically challenging and time-consuming method, but offers the potential to overcome the long-term limitations of simpler options. We present, our experience with microvascular free flap for release of burn scar contractures of the neck as a potential high quality permanent solution.
Methods: Between 2005 and 2016, 9 free flaps were performed on burn patients with total body surface area (TBSA) burns between 20 and 70%, who developed moderate to severe neck contractures. Four anterolateral thigh (ALT) flaps, four radial forearm free flaps (RFFF) and one ulnar forearm flap were used to release neck contractures.
Results: All 9 flaps were completed successfully with significant improvement of neck range of motion. Good aesthetic results were achieved with smooth contour and thin coverage. Overall, the patients were satisfied. However, 5 of 9 cases required at least one secondary procedure for flap defatting to reach optimal results.
Conclusion: Post-burn scar contractures of the cervical region compromise the cosmetic appearance and airway security of recovering burn patients, imposing a significant impact on their psychological and functional quality of life. Consequently, cervical contractures can be prioritized when planning reconstruction for burn patients. Free flaps can be considered an important and reliable method of reconstruction for neck contracture deformity following burn injuries.
Keynote Forum
Barry Lycka Professional Corp, Canada
Time : 10:40 - 11:25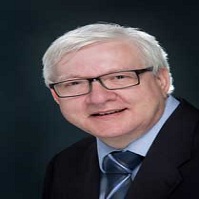 Biography:
Barry Lycka is one of North America's foremost authorities on cosmetic surgery, skin cancer surgery, reconstructive surgery and laser surgery of the skin. He graduated from the University of Alberta in Medicine, in 1983. He completed his internship at the Misericordia hospital in Edmonton, and then did his residency in Internal Medicine at University of Alberta. He completed a 2nd Residency interning in Dermatology at the University of Minnesota in 1989.
He is recognized by the College of Physicians and Surgeons of Alberta as a specialist in Dermatology. Dr. Lycka founded the Canadian Skin Cancer Foundation and Co-developed a telephone app for Dr.'s called "Dermatologist in your pocket". He is a proud member of the Doctors for the Practice of Safe and Ethical Aesthetic Medicine, The Rotary Club, and volunteers with many organizations; as he believes it is very important to give back to the community and those less fortunate.
Dr. Lycka has traveled to many countries speaking with and teaching other Dr.'s the latest methods in scar correction; as he takes great pride in teaching the next generation of cosmetic surgeons, as well teaching about the importance of skin protection
Abstract:
INTRODUCTION:
Bleeding represents a significant complication of dermatologic surgery, affecting 42% of patients greater than 80 years of age and 26% of patients under the age of 80 after excision of non-melanoma skin cancer in a recent study (1) It is a common occurrence after botulinum and filler injection as well as laser surgery. In 2007, Haines Ely proposed a solution. It was based on an observation initially made when he was a phlebotomist as a college freshman working in the lab of Colonel James Ash (founder of the Armed Forces Institute of Pathology [AFIP]). He noted that patients who had eaten ice cream were noted to have a milky serum and did not bleed when blood was drawn. Later, when Ely had undergone a surgical procedure and suffered a hemorrhagic complication, he used this principle to stop the bleeding. This study looks at this method in clinical settings.
STUDY:
From 2007 to 2015, 1011 patients were pretreated with ice cream prior to Mohs Micrographic surgery, 1357 prior to botulinum injections, 1153 prior to filler injections, and 1107 prior to laser treatments. This resulted in a decrease in bleeding complications from 7% to less than 1%. (chi square d – 3 df -93.5 p <0.001)
Discussion:
Bleeding after surgery can be a devastating event. It occurs frequently in Dermatology and is closely related to anticoagulation Use. What is needed is an easy, cost-effective way to administer an application that reverses bleeding at the time of surgery and is readily reversible.
The observations by Ely provided the answer for this simple and elegant study. Feeding patients ice cream 10 minutes prior to surgical intervention (Mohs Micrographic Surgery, botulinum and filler injection) resulted in a huge diminution in the numbers having the complication of bleeding.
Why do foods high in fat content affect the hemostatic mechanism?
Triglycerides from dietary fat are absorbed across the small intestinal lining where chylomicrons are formed. Chylomicrons are released by the intestinal then travel for a short distance and enter the blood stream.
Along with chylomicrons, chylomicron remnants, and VLDL, changes in blood coagulation (clotting) occur in the postprandial period. Directly, clotting factor VII is activated, as well as plasminogen activator inhibitor-I, both of which encourage blood clot formation.
Indirectly, recent work has shown that a high fat, high sugar meal causes an immediate increase in absorption of bacterial endotoxin from the gut. (4) Endotoxin directly activates platelet aggregation. Emulsified fats increase this absorption even more. (5) Commonly used emulsifiers in ice cream such as carboxymethylcellulose and polysorbate 80 further increase plasma endotoxin levels above those seen with simple emulsification.(5) IL-6 and endotoxin receptor sCD14 are increased in human plasma after a high fat ice cream meal and these also contribute to platelet activation.(5) High fat ice cream delivers the triple whammy of chylomicrons, increased circulating chylomicron remnants, and endotoxin absorption with Subsequent platelet activation.
In summary, the current paper compared bleeding in patients undergoing a dermatologic surgical procedure including Mohs micrographic surgery, injection of botulinum and filler injections, and laser surgery, before and after ingestion of material with a high fat content (from Marble Slab Creamery, Calgary, Alberta, Canada). This resulted in the incidence of
hemorrhagic sequelae decreasing from 7% to less than 1%.
The author is deeply indepted to Haines Ely, Professor of Dermatology, University at California Davis, Sacramento for his contributions to this poster.
Keynote Forum
Tawfik Sefrioui Scarless Cosmetic Surgery, Morocco
Time : 11:45 - 12:30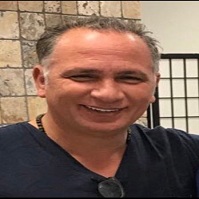 Biography:
Tawfik Sefrioui is a graduate of George Washington University, USA and later also taught at the prestigious University of Brown, USA. He has been extensively trained in USA at various centers into Cosmetic Surgery and cosmetic gynecology. He combines the art of non-invasive surgery with revolutionary and effective technology to succeed in scarless surgery, with fulgurant and amazing results almost better than invasive procedures: like vaser Liposculpture and full body-jet liposuction under local anesthesia, J-plasma skin tightening and so many other amazing non-invasive techniques.
Abstract:
The vaginoplasty with lipofilling technique is a simple mini-invasive method that is not currently described in the literature. As Being myself the Inventor of this procedure I wanted to share my experience in that domain and illustrate its efficiency and safety.

My excellent results encouraged me to share my experience without any delay. and I have been teaching this Technique around the world , and so far I have trained more than 100 plastic surgeons to introduce this procedure in their daily practice and has shared this Novel procedure in many international meetings worldwide, i am today convinced that A multicenter clinical trial is necessary to described more thoroughly the effectiveness of this technique and the stability of the results in the medium and long term, I am at the disposal of any interested team around the world.
This Procedure is non invasive, safe when it is done properly and has many advantages:
- long term results
- Non-invasive
- No surgery and cutting in your vagina
- Excellent Vaginal tightening and amazing sexual enhancement
- TREATMENT of Stress urinary incontinence
- No downtime.