Day 2 :
Keynote Forum
Cairo University, Egypt
Time : 09:00-09:25

Biography:
Ahmed Noreldin completed his Post-doctoral training in USA during the years 1990-1991. He was appointed as a Professor in the faculty of medicine, Cairo University in 1997. He was elected as the Sec. Gen. of the Egyptian Society of Plastic and Reconstructive Surgeons ESPRS from 2000 till 2008 and then in the year 2013 he was elected as the President of the ESPRS. He got his diplomat of the American Board for Hair Restoration Surgery ABHRS in 2010. He is the deputy sec. gen. of the International fed for Plastic, Reconstructive and Aesthetic surgeons IPRAS since 2011. He was the President of the Plastic Surgery Department Cairo University 2012-2014. Currently, he is the President of the Aesthetic Academy of Egypt (AAEgy).
Abstract:
Minimally invasive procedures done under local anesthesia are gaining many concerns not only between patients but also physicians. This concept strongly applies in facial rejuvenative procedures. Every patient looks for a simple, effective, safe, long lasting, less costly and above all with minimal downtime. Thread lifting seemed to be a good answer since it was introduced 20 years ago, but practically the results did not last long and was not cost effective. The concept of suture suspension introduced by Nikoly Serdeve was a better idea as it entails fixing the movable redundant tissues to a fixed non mobile tissue, i.e. the periosteum. In the face this technique can lift the brows, the mid face, the lower face and the upper neck. The results are immediate, long lasting with almost no down time. In the present work we followed up 40 cases with suture suspension done for different areas in the face for two years and compared the results to those of lifting the face by open surgery. The results were compiled and analyzed together with observed side effects. The suture suspension technique proved to be a better alternative to surgical face lift in mild and moderate cases of facial tissues sagging, however for more advanced cases surgery is still the best option.
Keynote Forum
Mandal Plastic Surgery Center P.A, USA
Time : 09:25-09:50

Biography:
Anita Mandal received her Medical degree from Wayne State School of Medicine. She went on to complete a residency in Otolaryngology-Head and Neck Surgery at Detroit Medical Center, followed by a Fellowship in Facial Plastic & Reconstructive Surgery with the Glass-gold Group for Plastic Surgery. In private practice since 1998, she primarily specializes in facial rejuvenation.
Abstract:
Facial volumization is at the forefront of facial rejuvenation today. Facial volumization errors are increasingly common. Unlike the traditional two-dimensional focus in the treatment of facial lines and wrinkles, facial volumization requires a three-dimensional approach. Aesthetic errors in facial volumization can be reduced using a systematic method to identify and treat key facial aesthetic subunits that are unique to the aging face. These facial aesthetic subunits do not necessarily correlate with surgical facial anatomy but are defined as specific facial shadows and contours that develop with age. Recognizing which subunits to treat and which to avoid is the basis for an optimal aesthetic result. The speaker's approach focuses on a three-dimensional approach to facial volumization; identifies key aesthetic subunits in the aging face; focuses on treating the face as a whole, rather than an over simplistic approach of addressing an individual piece of the puzzle i.e. a line, groove, hollow or depression; and emphasizes the use of more cost-effective, long-term injectable fillers. Course objectives include understanding: (1) Key volume-deficient facial aesthetic subunits in the aging face, 2) The lateral malar subunit's role in setting the framework for mid-facial volumization, 3) How to avoid the "sub-malar abyss" trap, (4) Which facial aesthetic subunits to fill vs. avoid for natural results, (5) When to fill vs. lift in the aging face, (6) extension of volumization to the orbital hollows, temples, forehead and chin for optimal facial balance and proportion, (7) The use of supplementary fillers for areas not requiring volumization, (8) The benefits of long term fillers in facial volumization, and (9) Tips and pearls for optimal aesthetic facial volumization.
Keynote Forum
Med Art Clinics, KSA
Time : 09:50-10:15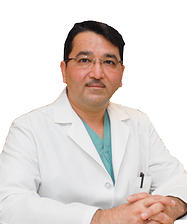 Biography:
Jamal Jomah, MD graduated with Honors from King Faisal University, Saudi Arabia. He pursued specialty training in Canada where he completed his residencyrntraining in plastic surgery and sub-specialized in cosmetic surgery, craniofacial rehabilitation and medical education. He is certified by the Royal College ofrnSurgeons of Canada and the Canadian Medical Council. He also obtained an honorary fellowship from the Royal College of Surgeons of Edinburgh. In addition, hernis a diplomat of the American Board in Hair Restoration Surgery and a Board Examiner. He is also a fellow of the American College of Surgeons. He holds the title of Consultant Plastic Surgeon in Dubai and also has been newly elected as the General Secretary of the Emirates Plastic Surgery Society.
Abstract:
Aesthetic nasal dorsal reconstruction using sleeved micro-diced cartilage graftrnBackground: Aesthetic nasal dorsal reconstruction is associated with difficulty of long-term control of the graft contour and alignment. Fascia-wrapped cartilage has been shown to be histologically superior to Surgical-wrapped cartilage. The aim of this study was to present a technique involving use of a diced-cartilage graft engulfed in a sleeve of pre-mastoid fascia forrnaesthetic nasal dorsal reconstruction.rnMethods: A retrospective review of 25 patients' medical charts was performed from April 2014 to September 2015. All patientsrnhad undergone nasal dorsal reconstruction using a diced-cartilage graft for various aesthetic indications.rnResults: The reconstruction technique described herein resulted in good surgical outcomes in all patients. One case of infectionrnoccurred, but no patients developed resorption.rnConclusions: Use of diced cartilage with pre-mastoid fascia provides good clinical outcomes of dorsal nasal reconstruction,rnand avoids morbidity at other sites.