Day 1 :
Track 1: Sculpting: Cosmetic Surgeries for Face and Body and their Challenges Track 3: The Notions and Reality of Cosmetic Gynecology
Location: Philadelphia, USA
Chair
Fabio Fantozzi
Studio Fantozzi, Italy
Co-Chair
Shuba Dharmana
Evangelist LeJeune Medspa, India
Session Introduction
Studio Fantozzi, Italy
Time : 11:30-11:50

Biography:
Fabio Fantozzi received his Doctor of Medicine degree from Rome's "La Sapienza" University, one of the oldest and most esteemed universities in Europe. He also completed his residency in general surgery at this distinguished university. Dr. Fantozzi went on to complete Plastic Surgery residency with Professor Ivo Pitanguy at Carlos Chagas University in Rio de Janeiro, Brazil-the oldest plastic surgery college in the world. This unique training gave him hands-on experience that many other schools do not provide, and the opportunity to work with some of the leading surgeons in the field of cosmetic and reconstructive surgery. His unwavering dedication to quality patient care and safety, and his reputation for producing exceptional results, is what has made our practice one of the leading cosmetic surgery facilities in Italy. He is known among his patients as a doctor who is communicative, thoughtful and highly skilled. He will go above and beyond the call of duty to ensure that his patients are well cared for and satisfied with their results. He takes the time to listen to each patient to gain a better understanding of their desires and expectations. Patients from all over the world come to him to benefit from his unique training and medical expertise.
Abstract:
The study of anthropometry defines the beauty of the torso from a geometric perspective. Anthropometry therefore aids the plastic surgeon in planning the reshaping of the torso and also makes positioning of areolae and the umbilicus easier. When performing surgery on the breast, it is necessary to relate the breast to the torso as a whole, being anthropometry perfect for this process. When the anthropometric proportions are respected, the result is aesthetically optimal, and the perceived beauty of the body is enhanced. The study of anthropometry is widespread in the artistic field, and I have chosen the work of sculptor, Carlo Rochet, as the basis for my own use of anthropometry during plastic surgery. Level of Evidence: Level V, diagnostic study.
Aesthetic Care, Germany
Time : 11:50-12:10
Biography:
Dr. Haffner has concluded his medicine study and his doctorate in Budapest, Hungary in 1979 and he became a specialised general surgeon in 1985. Since 2000 he opened his own outpatient private clinic for aesthetic-plastic surgery in Cologne, Germany. He has specialised in the cosmetic surgery of the face and the breast and of the intimate surgery. Dr. Haffner owns the Hungarian and German specialist's recognition of the surgery and vascular surgery. He passed the european examination cosmetic surgery and he is a board certified cosmetic surgeon of the International Board of Cosmetic Surgery in Cambridge, UK.
Abstract:
The old cervico-facial facelift is the most established and most effective proven procedure for the rejuvenation of the face. To fulfill the patient´s wishes, to promote a quick healing process and social ability the author developed the endoscopic modification of the old cervicofacial facelift without any facial scar. Stigmas by facelift, an operated appearance and the complications are those main reasons for fears of the patients. The scare sparing TEF is possible by using endoscop for the preparation of working cavities in the temple, in the lateral face and in the middle face compartments. All this compartments will be connected with each other and by this way a common large facial flap constructed. The large common flap of the lateral face and midface are repositioned and anchored onto the malar bone with endoscopic suture technique under video endoscopic visualisation. The single layer approach resembles to the well known MACS lift by P.Tonnard , howewer without a visible pre-trichal scar: the scar of the TEF is hidden in the hair bearing skin. The procedure can be carried out also as an endoscopic dual plane facelift, combinig the TEF with a subperiosteal midface lift from Oscar Ramirez. The results of the TEF are amazing: each patient, which would like to have no visible scars chooses the scar free TEF instead of a MACS Lift. Older patients with a lot of skin excess of the jaw and neck howewer are best suitable for conventionally lower facelift. The author suggests the scar sparing Temporal Endoscopic Facelift (TEF) therefore particular for younger patients whose main problem is the midface, where the first signs of aging always accours, who has only beginning and limited jawling and cervical relaxation. Because facelift operations are wished more and more by younger patients, the new scar-saving method can become the mostly asked kind of facial lift in the future.
Federal University of Sao Paulo (UNIFESP), Brazil
Time : 12:10-12:30
Biography:
Dr. Marcio Moreira has completed his Ph.D at the age of 42 years from São Paulo Federal University School of Medicine. He is the director of Plasticlínica and professor of plastic and reconstructive surgery on School of Medicine at Inga University / UNINGÁ - Maringa - PR - Brazil. He is a Full Member of the Brazilian Society of Plastic Surgery (SBCP) and of the International Society of Aesthetic Plastic Surgery (ISAPS). He has published numerous papers in reputed journals and serving as an editorial board member of repute.
Abstract:
Background: The facial aging is a natural biological process noticed by falling tissue, accenting lines, furrows, winkles, dyschromias and loss of facial volume. The rhytidectomy alone often fail to achieve patients expected goal. That's why there is a high demand for adjunct laser skin treatment.
Material and Methods: From January 2007 to February 2013, 80 treat patients skin types I to IV Fitzpatrick were underwent to large undermined cutaneous flap rhytidectomy and SMAS plicature plus hialuronic acid injection on nasolabial folds and lips and concomitant Lumenis UltraPulse CO2 Active FX total ablation mode resurfacing on non undermined skin and fractional laser of skin on the undermined skin utilizing different energizes concerning type of skin. The patients were evaluated at 5º, 10º, 15º, 30º, 60º and at 90º days answers to a specific questionnaire about satisfaction.
Results: Complications included expansive haemathoms 5%, partial necrosis 1,25%, bacterial infection 1,25%, herpetic infection 1,25%, hypertrophic scar 1,25%, spot hyperchromic 1,25%. 95% of patients declared extremely satisfied; 3,75% satisfied and only 1,25% unsatisfied.
Conclusion: The combination of subcutaneous flap rhytidectomy and SMAS plicature with fractional laser resurfacing plus hyaluronic acid injection is a safe procedure with low incidence of major complications and improves patient satisfaction.
Level of Evidence: IV - Case series with pre/post test
King Abdulaziz University, Saudi Arabia
Time : 12:30-12:50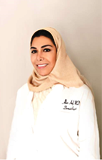 Biography:
Alaa Aref, MD is a board-certified Consultant Dermatologist from Saudi Arabia with over 12 years of experience in Medical and Cosmetic Dermatology. She has obtained her Fellowship in Cosmetic and Dermatological Surgery from Mount Sinai Hospital in NYC. She focuses her medical expertise on Cosmetic Dermatology with a Comprehensive approach to facial rejuvenation, including Botox, fillers and injectables, Lasers as well as Tumescent liposuction and fat transplant. As an expert she has worked full time as a Consultant Dermatologist in the Medical Sector of the Ministry of Interior in Jeddah, Saudi Arabia where she also has a successful private practice in cosmoderm clinics.
Abstract:
The structure of the nose confers to each individual an anatomical feature determining the beauty and harmony of the face. The non-surgical treatment of the nose, or medical rhinoplasty, has become one of the prime procedures in the aesthetic treatment of the face. The basic anatomy of the face and nose, the aims of treatment and the possible risks related to the injections are essential to understand. It is minimally-invasive procedure, which temporary but with impressive outcomes. The indications of treatment including: Minimal abnormalities like saddle nose, when anaesthetic not possible, when the patient wants to try the procedure before undergoing actual surgery. The aim of the treatment and the possible risks related to the injections are essential to understand. The injection technique of medical rhinoplasty by fillers and Botox contraindications and updates are discussed.
Wenzhou Medical University, China
Time : 12:50-01:10

Biography:
Hede Yan MD, Ph.D. is an Associate Professor and Master Supervisor of the 2nd Affiliated Hospital of Wenzhou Medical University. He achieved MD from Zhejiang University in June, 2002 and Ph.D. from Shanghai Jiaotong University in June, 2014. He is editorial board member of Annals of Plastic Surgery, Plastic and Aesthetic Research and International Journal of Orthopaedics and has specialized in microsurgery and reconstructive surgery. He has published 36 registered PubMed publications, which includes The Journal of Bone & Joint Surgery, Plastic and Reconstructive Surgery, etc. His research interests are mainly in the fields of reconstructive and microsurgery, hand surgery and peripheral nerve related research.
Abstract:
Finger pulp defects are commonly encountered in clinical settings and their treatment remains a consistent challenge for plastic and hand surgeons. Reconstruction should restore, as much as possible, the contour of the pulp as well as discriminating sensibility. Following the prime reconstructive principle of replacing "like with like," the free neurovascular toe pulp flap seems to be the optimal choice for digital pulp reconstruction because of the natural similarity of the digital pulp both anatomically and physically. However, after about 30 years of experience with this procedure, it is still controversial because it is technically demanding, involves donor site morbidity, and its reliability is questionable. With other small free flaps available, the application of this flap has been challenged and reconsidered. We specifically focus on the reconstruction of soft tissue defects of digital pulp using the free neurovascular toe flap, aiming to investigate its advantages and drawbacks and obtain a comprehensive understanding of this procedure. Our experience and the latest reconstruction concerns and technical refinements are also discussed.
National Guard Hospital and Primary Care Centers, KSA

Biography:
Nameer M Samman is assistant consultant family medicine graduated from medical school at 2006/2007 ( MBBS ), and graduated from the Board of family medicine at 2012, Chairman of medication safety among primary health care of the national guards centers on the western region of KSA, participated in many conferences and have acceptance in the cosmetic dermatology as subspecialty follow ship
Abstract:
Many studies proved that burn on individual especially children might have a major impact psychologically and emotionally, so the management of burn must be accompanied by the psychological and social support to give a better result in patient management and satisfaction, although prevention before the burn accident occurs is the best management, so there are several tips and instructions for prevention which should be given to the family, so cosmetic dermatologist and plastic surgeon have a major rule in picking and diagnosing these psychological impacts early and take the action before it get worse.
Swiss Academy of Cosmetic Dermatology and Aesthetic Medicine, Switzerland
Time : 01:55-02:30
Biography:
Alain Tenenbaum, is the President of Swiss Academy of Cosmetic Dermatology and Aesthetic Medicine (SACDAM) and President of International Peeling Society(ISPC). He is a specialist in ENT (Oto Rhino Laryngology) and Facial, Plastic, Reconstructive and Cosmetic Surgery. Also, he is an inventor of Endopeel and many other peelings like Peeling de Luxe. He is a Silver medalist faculty of University of Paris, France and an International expert of Complications of Fillers and Endoprosthesis. He is known as a worldwide trainer of Aesthetic Medicine and Cosmetic Dermatology. He is an expert in SEO- Search Engines Optimization, for Aesthetic Medicine, Anti-Aging Medicine, Cosmetic Dermatology and Aesthetic Plastic Surgery. He is an active member of European Society for Cosmetic and Aesthetic Dermatology (ESCAD), European Academy of Facial Plastic Surgery (EAFPS), and FMH.
Abstract:
The immediate non-invasive true medical face lifts using muscular repositioning without volume augmentation by myoplasty, myopexy and myotension (called Endopeel techniques) is a new weapon for facial plastic surgeons as cosmetic dermatologists. A true facelift is a technique leading to a skin excess which will be removed, to perform a good skin tension without exaggeration (to avoid necrosis), and that without any volume augmentation. The Endopeel techniques can lead if decided by the facial plastic surgeon to a pretragal skin excess, which can be removed, and that too without volume augmentation. These techniques can be proposed to patients wishing to maintain the benefits of a surgical face lift, to patients which are not candidates for the surgery, to surgeons who want to complete their surgical operation acting on the forbidden areas for the surgery (terminal ramifications of the facial nerve) and/or the areas which are not reachable form in invasive surgery. The advantages of these techniques are important for the patients: the immediate effect, the absence of scars, the absence of down time, the absence of social eviction, as the transitory complications which are limited only to short duration edema and ecchymosis which may be avoided with the use of some medications. Facial paralysis can benefit too of these techniques to decrease the social aspect offacial asymmetry.
Dr Ibrahim Achkar Clinic, Lebanon
Time : 02:30-02:50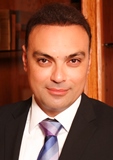 Biography:
Ibrahim El Achkar completed his studies from Saint Joseph University of Beirut and from Paris University School of Medicine. He invented "EL ACHKAR Bone Injector" that is used in facial plastic surgery and his research is published in the British Journal of Oral and Maxillofacial Surgery and The European Journal of Facial Surgery. He is a member of the French Society of Aesthetic Surgery, the French Society of ENT and head and Neck Surgery, The Lebanese Society of ENT and Head and Neck Surgery, The International Society of Lipolysistherapy, and The International ReCon Surgical.
Abstract:
Rhinoplasty procedure is a big challenge. In this study we expose the importance of using sculptured cartilage graft in primary and secondary Rhinoplasty. Between January 2000 and 2009 around 4,300 patients have been operated with cartilage graft Rhinoplasty. In this study we discuss the cartilage graft in the treatment of the
Cartilage graft in primary and secondary rhinoplasty provides an outcome of a natural nose shape.
Dorsum
Tip
Mid third
Columella
Several other parts of the nose
Secondary Rhinoplasty
Clinic Mucio Porto, Brazil
Time : 02:50-03:10
Biography:
Mucio Joao Porto is a Plastic Surgeon from Brazil, by Prof Ivo Pitanguy at Pontificial Catholic University of Rio de Janeiro and a master in Aging Studies by Catholic University of Brasilia. He is also Invited-Professor at College of Medicine, Catholic University of Brasil, and an International Lecturer. Furthermore he is the Owner of Mucio Porto Clinic of Plastic Surgery and Aesthetic Medicine in Brasilia, Brazil. He completed the course in medicine at the Federal University of Goiás, in 1985. He accomplished internship at a public hospital of Sao Paulo and residency in general surgery at the Hospital of the Armed Forces in Brasilia in 1988. Subsequently he has been approved in the course of specialization in plastic surgery by the Catholic University of Rio de Janeiro, Professor Ivo Pitanguy service from 1989 to 1992 and received title of Plastic Surgeon, ranked first among physicians of various parts of the world. He has travelled around the world to solidify his knowledge in teaching centers such as Baltimore, New Orleans, Philadelphia and Miami in the U.S. for training in facial peels, videoscopic facial surgery, hair implants and breast augmentation with adipose stem cells. He has also attended the French Institute of the hand and liposuction clinic of Professor Ives Gerard-Illous in Paris, France. In addition, he participated in visits to the Cantonal University of Geneva in Switzerland, Breast Reconstruction Institute of Genova, and University of Milan, Italy, among others. He also completed masters in studies of aging - Gerontology - Catholic University of Brasilia in 2008, where he passed with honors with a dissertation on "The nose on Aging, a study through self-portraits." Presently he is a PhD candidate in Genomic Sciences and Biotechnology, which aims to study the role of stem cells in aging. He is a visiting professor in the Masters of Gerontology and Faculty of Medicine and a member of several medical societies such as the Brazilian Society of Plastic Surgery, International Society of Aesthetic Plastic Surgery, among others. He has presented scientific papers at various medical meetings in Brazil and in several countries as well as writing book chapters nationally and internationally. He has received numerous titles and awards as an indication for the "Who's Who in the World" and "Educators of the World 2010 "Biographical Institute of Cambridge in the UK. Prof Porto practices currently in the trendy district of South Lake in Brasilia, capital of Brazil.
Abstract:
Aesthetic gynecology is a relatively new branch of medicine that allows woman to correct their intimate body part and demands for this procedure are already very high. These procedures were most commonly required due to the damage resulting from child birth, defects of the intimate parts. Today our aim is also to give back our patients the quality of their intimate relationship and to intervene in case of discomforts during sexual intercourse and/or dissatisfaction of the body parts. We have at our disposal treatments that involve surgery and new procedures both for functional or cosmetic disorder. The difference stays in the problem we have to solve. Regarding surgery, at the moment we can use it in woman for labiaplasty (reduction or augmentation), clitoral hood reduction and for the mount of venus. The use of laser and hyaluronic acid is a revolution of our time because it means some less invasive treatments for sexual complexes and a new frontier to face till now unexplored disorders. All this is well accepted by the patient that can start living her sexuality with freedom and enjoying it. As regards the new treatments in woman aesthetic gynecology we have also to consider laser for vulvovaginal pathologies and restructuration through the use of CO2 laser, for the rejuvenation and regeneration of vagina mucosa and the perineal reduction with manual treatments and with botulinum toxin injection or with PRP in association with threads. The most important thing to consider is the impact that these new treatment have on patients. Sexual life is a psychological aspect that can really influence in a positive way the life of a person.
Evangelist LeJeune Medspa, India
Time : 03:10-03:30

Biography:
Shuba Dharmana is Crowned "Woman Entrepreneur of the Year 2012" amongst several other prestigious awards, she is the Founder and CEO of Lejeune group of Medspas, which she presently runs in Bangalore and Hyderabad and consults at various multispeciality hospitals across India. After graduating from the Andhra Medical College, India, she left for UK where she was trained and practiced for 10 years in General Practice and undertook a Post Graduate Diploma in Clinical Dermatology from the University of Cardiff. She discovered her passion in Aesthetic Medicine and trained under eminent Aesthetic physicians, working for several clinics all across UK. She is also trained in Hair Transplantation Techniques in Poland under one of Europe's most reputed Hair Transplant Surgeons, Dr. Marwan Saifi.
Abstract:
There are many topical skin lightening agents in the dermatologist's armamentarium for treating hyperpigmentation. Apart from treating the underlying cause of the pigmentation itself causes a lot of distress esp. in dark skinned individuals hence this needs treatment along with sun avoidance measures. Amongst the various agents, hydroquinone and triple combination cream are the most studied and widely used but retinoids, azelaic acid, mequinol, kojic acid, arbutin, niacinamide, N-acetyl glucosamine, ascorbic acid, liquorice extract, soy products are just some of the others that can be considered. Treatments involving chemical peels and laser therapies also can target excess melanin and current research is throwing light on more emerging lightening agents and treatments.
Track 4: The Science of Fragrances and Cosmetics
Location: DoubleTree by Hilton Philadelphia Airport
Chair
Fabio Fantozzi
Studio Fantozzi, Italy
Co-Chair
Shuba Dharmana
Evangelist LeJeune Medspa, India
Session Introduction
Hilton Becker M.D-Clinic of Plastic Surgery, USA
Time : 03:45-04:05

Biography:
Dr. Becker is the pioneer of the sub-areolar (circum-areolar) or Scarless breast lift. Due to the fact that the scars are barely noticeable it is referred to as the invisible scar breast lift. The technique is used to treat sagging (Ptosis) of the Breast. The lift is enhanced with the use of the Internal Mesh Bra. Dr. Becker has published extensively on this procedure. He teaches it at National Plastic Surgery meetings and demonstrates his technique internationally. As a researcher and scientist, Dr. Becker has developed skin care products that are based on active ingredients that have proven benefit. His goal is to create effective ingredients without the added potentially harmful chemicals that are added to improve the feel, smell and appearance of the product.
Abstract:
A lot of confusion exists as to ingredients in cosmetics The basic structure of skin care products is discussed, differentiating active ingredients from non-active ingredients. This knowledge is particularly important when combining cosmetics with micro-needling The use of chemical free active ingredients and PRP with micro-needling is presented
Origo Cosmeceuticals Pvt. Ltd., India
Time : 04:05-04:25

Biography:
Anandmayi has completed her BSc in 1999 in Zoology from Bhagalpur University, India and MBA in IT & Marketing in 2002 from Indian Institute of Planning & Management, Delhi, India. She is the director of Origo Cosmeceuticals Pvt. Ltd, a fastest growing Cosmeceutical & Neutraceutical company of India. She is having 12 plus year of experience in Sales & Marketing and Product Management in healthcare Industry. She is actively involved in launching as well as in Market research of many new and innovative Dermatocosmetics products in India among Cosmetologist and Dermatologist of India & UAE.
Abstract:
Nutricosmetics / Edible cosmetics are oral based natural health products containing targeted nutrients and antioxidant that can have a preventive or therapeutic effect on the skin, hair or nails. They evolve from nutraceutical and cosmeceutical markets. The founder of nutricosmetics was the Swedish biochemist Ake Dahlgren, who launched the first such product in the late 1980s. In the last decade, the advancement in the manufacturing technology and prospective clinical data have created a favorable body of evidence to support its efficacy. Nutricosmetics are available in various forms like capsules, tablets, drinks, tinctures, beverages, powdered stick packs, functional foods, etc. Presently Nutricosmetics share is about 1% of Global personal care market but the predicted Global Nutricosmetics market in 2017 is estimated to be $ 4.5 Billion and over three fourths of the sales are from Japan and China. Since the eastern markets retain the majority of market share, many experts still believe North America to be a virtually "untapped market." Nutricosmetics Products are Vitamins, Antioxidants, omega 3 fatty acid, Oral Photo-Protective Nutrients, Carotinoids, Flavonoids, Coenzyme Q10, Collagen, biotin, fatty acid, Saw Palmetto, Amino acid complexes, Glutathione, etc. It is positioned into Anti ageing products, for skin, hair and nails, for weight loss, beauty drinks and as a supplement for cosmetic surgery and treatment. The possible reason for its growth are - aging population, rising medical health care costs, inclination towards less invasive beauty treatments, emergence of the spa culture and increased desire to "age well and look well." The shifting of lifestyle treatment to prevention interventions and growing demand of wellness are the main reason behind this study.
International Buddhist College, Thailand
Time : 04:25-04:45
Biography:
Praggajit Bhikkhu Anip who has successfully completed Bachelor Degree with 1st class honor studied on Buddhism in English at the age of 29 years from Mahachularajalongkorn University and postdoctoral studying in International Buddhist College on Buddhist studies. He has number 4th stage monk in monk temple in Thailand. He has written many reputed articles across the world in many conferences such as Canada, Australia, Europe, South Korea, and Japan on Buddhist perspective which reputedly published in their editorial journals.
Abstract:
Advanced cosmetics is referred to be the more naturalistic, for being artificial cosmetics users are facing, now a days, with numerous diseases such as cancer on skin, infection on wound etc. By the influence of technology, numerous cosmetics are desired for the body in the 21th century. The author believes if you are unsatisfied with your body, we must diet, and exercise. Today we have cosmetics, like never before. In this 21th century we can find advanced cosmetics which are constantly used by people over the world. For that reason, for being mind satisfaction, just for beauty of the body people have been using it. People are sculpting numerous cosmetics just for being beauty but the beauty is the cause of falling with many diseases. Plastic surgery is one of them. Now a day there is another option for what prudent and wise people look that using cosmetic is just to show the self confidence as an appearance in this whole over the world. It is just to show the self image even people become very surprise how the small change on outside can make a person significant difference on the inside. Life of every human is precious and valuable, an individual should take the guidance of a doctor before using any thing such as body lotion, cream, powder, spa, fragrance. Otherwise, beauty can transcendent into gripe with sense organ. An expert advice is recommended to ever individual, before undergoing an Cosmetic Procedure, or the use of various cosmetics. It is just for an awareness of using cosmetics without discussing with a professional doctor.